︎ News

︎ About

︎ Space
︎ Module: Reference
︎ Module: Reading
︎ Module: Selling

︎ Module: Library
︎ Module: Desk


LBDF는 '사진의 도서관'을 표방하며, 책을 통해 사진 매체의 다양성을 공유하는 공유공간입니다.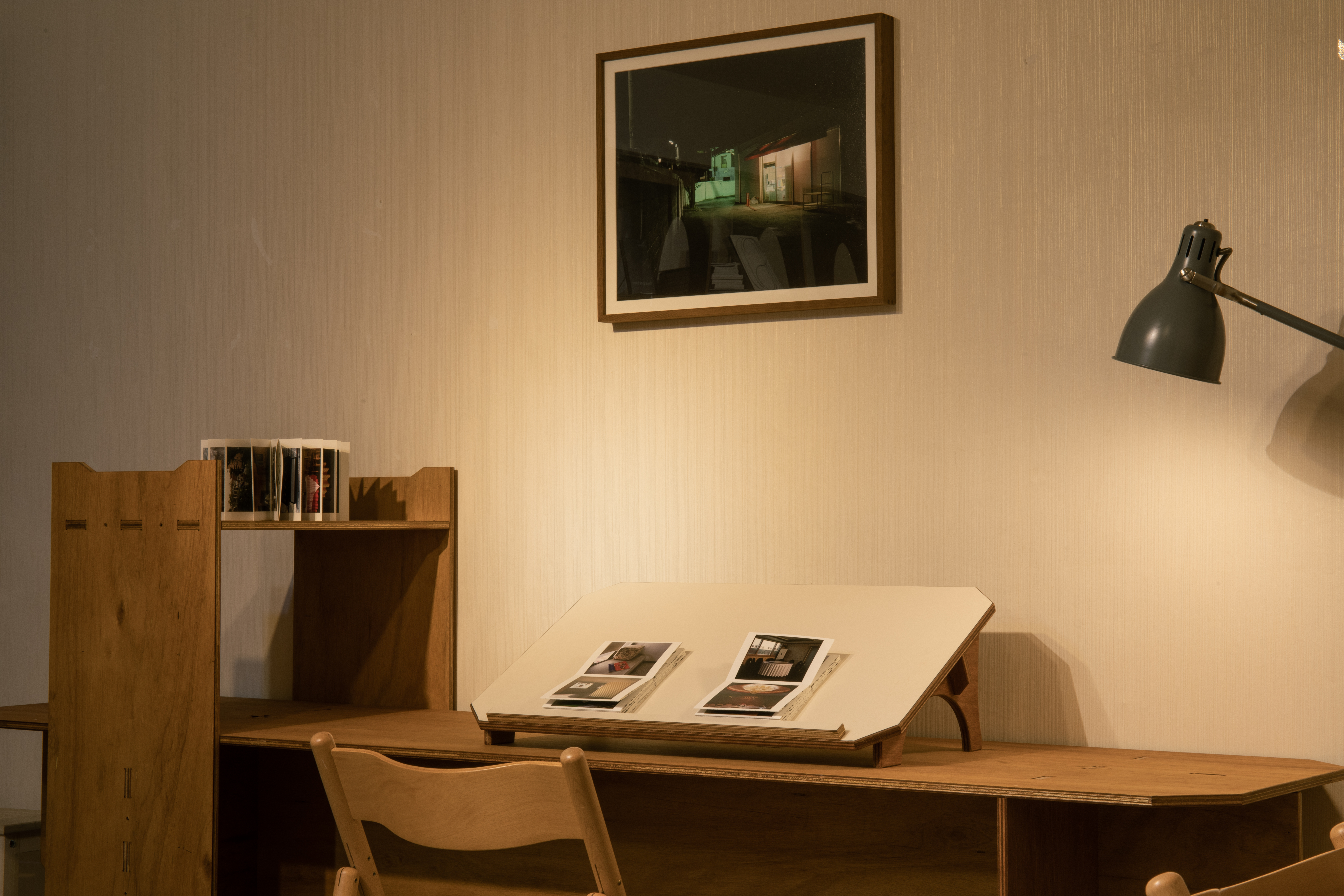 Concept
LBDF에 비치된 책을 열람할 수 있는 공간입니다.

열람모듈은 책상과 선반을 조합하여 북큐레이션 전시에 최적화한 이동식 모듈입니다.

The Reading Module is a research area where you can study the books found at LBDF.
Combining a desk and a shelf, this mobile module is also optimized for curating a book exhibition.
Guide
레퍼런스 모듈과 라이브러리 모듈에서 선택한 책을 열람합니다.

LBDF 에디션으로 제작한 독서대를 활용해보세요.
You can study any book that you have selected from the Reference Module and the Library Module.
Try the book support that was uniquely designed as a LBDF edition.